What is the Ring Doorbell and Camera range?
Ring is one of the leading providers of smart home technology. This company was acquired by Amazon which propelled it to the forefront of IoT tech. The Ring Doorbell is easily one of their most popular products:
At its core, the Ring Doorbell offers you a smart video intercom for your house. The Ring Doorbell can either be wired into an existing doorbell connection or powered with a battery. This doorbell can send notifications to your phone and allows you to use voice communication with whoever's at the door.
One of the most standout features of the Ring Doorbell is its video capabilities. You can live stream the video outside your door from the Ring Doorbell on your smartphone or another connected device. This works whether you are at home, at the office, or away on vacation.
Apart from having a physical doorbell button, all these same features also exist on Ring's range of cameras: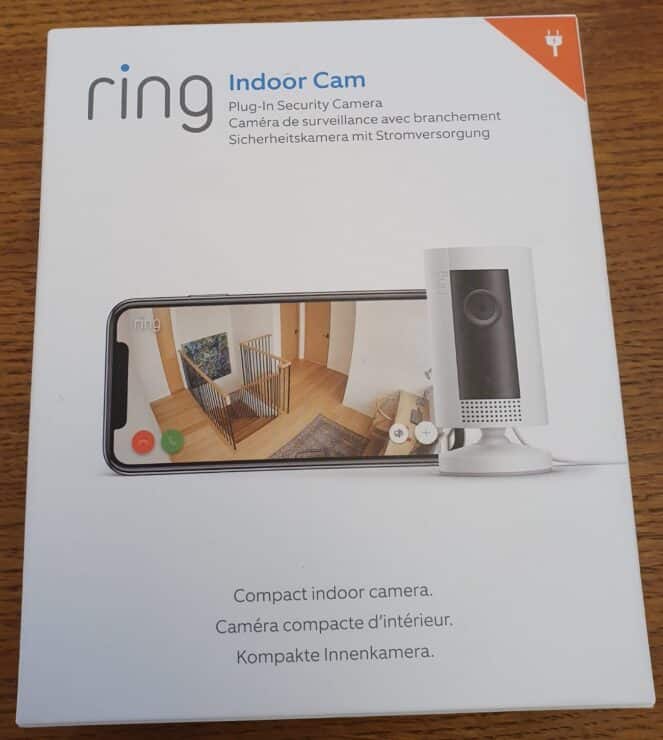 While all of these features are great, Ring Doorbells and Cameras are only as good as its core capabilities. What happens when one of these features stops working?
One of the biggest problems faced by Ring users is a disruption with the audio service.
Nothing can take the wind out of your smart home sales quite as quickly as having the voice chat feature of the Ring Doorbell or Camera suddenly stopped working. Without this key feature, many of the other added features of this doorbell start to look a little less appealing.
Here's what you need to know about problems with the two-way audio in the Ring device, and how to fix them.
Issues with Ring servers are one of the largest issues when it comes to audio problems and this doorbell.
In order for the doorbell to send audio to your device and for your device to send audio back to the doorbell, they both need to be able to communicate with a central server. If the server is down, it's common to see connectivity with the Ring device start to drop.
It's the same principle as a Zoom video call: if Zoom is down, the video call simply won't work. That's great if you're about to login to a boring company call, but it's not ideal for many other situations!
So how do we fix this problem and get a Ring Doorbell back up and running?
When it comes to server issues, there's really nothing to do but wait. When a server goes down it's either because it's gone down for routine maintenance or there is some problem happening on part of the company who runs the server. As end-users, there's really nothing we can do but wait out whatever this problem is.
You can stay up-to-date on the status of ring servers using their server monitoring status page.
If their status page seems fine, you may want to take a more proactive approach to getting your Ring Doorbell back up and running: trying a factory reset.
Here's how to factory reset your Ring device:
Hold down the button on the side of the Ring Doorbell or Camera for 15 seconds. You should start to see the lights on the front start flashing.
The Ring device will then tell you that it's ready to start pairing via a white circle or LED appearing.
Open the Ring app, click Menu and Add a Device, and then follow the on-screen instructions.
This should reset your Ring device back to the same settings that it shipped with. This quick fix should be one of the first things you test when it comes to troubleshooting your doorbell.
HomeKit and the Ring Doorbell don't like talking to each other. While they do technically support each other and work together, there are known issues with 2-way audio when it comes to using HomeKit and Ring together.
Users seem to have no problems when using Ring Pro and Ring Elites devices. However, if you have another model of Ring Doorbell you might experience some audio connectivity issues.
Sadly, there's no fix here but to wait for HomeKit to build in more support for other Ring devices. Another fix to consider is to just use the Ring's own dedicated app which is also available on the Apple App Store.
Another possible issue is ironic (since Amazon own Ring): Amazon's own devices sometimes have issues connecting with Ring.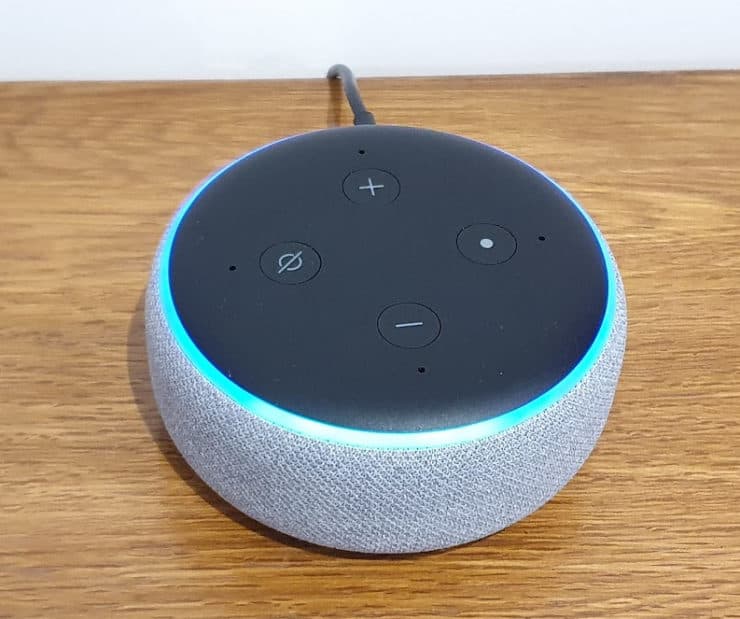 One of the reasons why your Amazon Echo can have audio issues with Ring devices has to do with how these two pieces of technology connect. Amazon Echo and it's connected devices are constantly exchanging information. If these streams of information get interrupted, problems like audio issues can start to appear.
The quickest fix here is to make sure that the volume on your Amazon Echo is all the way up. This will make sure that it's not actually a problem with your Amazon Echo's volume. Once that is ruled out, you can also try power cycling your Amazon Echo by unplugging it for at least 5 seconds and then plugging it back in.
Failing that, you could also try removing the Ring device from the Amazon app (click Devices at the bottom, and then on the Cameras/Doorbell section) and re-adding it again by scanning for new devices on the Devices screen.
If none of those fixes get your audio up and running, you're going to want to keep reading this guide.
Hardware Problems With the Ring Doorbell or Camera
Here's where that warranty is going to come in handy.
Thousands of Ring devices are sold every day. While most of these devices function ideally right out of the box, there are a few that are duds. If you've been experiencing trouble with your Ring device and none of the other tips on this list can help you out, it might be time to return this doorbell to Amazon for a working model.
Hardware problems with the Ring Doorbell or Camera are fairly rare. This is a low-impact device that should maintain functionality for its entire intended lifespan. However, if you suddenly lose audio and nothing seems to work it might be time to cash in the warranty.
If using the warranty sounds like too much of a hassle, you could first try giving the doorbell a quick cleaning:
Reason # 4: Bluetooth or Call Interference
Sometimes, Bluetooth devices interfere with other technologies, including Ring doorbells and cameras, because they compete for space on a limited number of airwaves. Therefore, turning off the Bluetooth connection on nearby devices—whether it be your mobile phone, your Airpods, or your smart lights—may fix the two-way audio issue of your Ring doorbell/camera.
The same is said for call interference. If you're on a phone call, it may interfere with the device's audio waves. End the call and try Live View again to see if it works.
FAQ
Does Ring have two-way audio?
It supports two-way audio so you can speak to someone facing the camera through the Ring app on your phone, and the lens as a wide, 140-degree field of view.
How does two-way talk work with Ring?
Like all of our doorbell cameras, Ring Video Doorbell Pro 2 has Two-Way Talk with noise cancellation, so you can hear and speak to people at your door in real time.
Which Ring Doorbell has two-way talk?
Once someone purchases a Ring doorbell, the Ring Skill can be configured to listen, enable chat, and take commands via the doorbell.
Can you hear conversations through Ring?
Once someone purchases a Ring doorbell, the Ring Skill can be configured to listen, enable chat, and take commands via the doorbell.