How Early Can You Buy It?
Shortly after Valentines Day, you should be able to find corned beef ready to buy at Costco.
RELATED – How Far in Advance to Buy Corned Beef
Speaking of the Shenson Corned Beef it is different than other corned beef I have found in the past at Costco. Its made from round, not brisket. Maybe its a California thing?
Most of the time when you are buying corned beef you are choosing between flat and point cut brisket. But in this case, you are getting beef from the round or back end of the cow.
Does it matter? Well, round is leaner than brisket. The meat has a different texture, which makes brisket better for corned beef. Not to say you shouldnt give corned beef round a try, but I wouldnt ever pick it over brisket.
Our cooking experiment – Corned Beef Brisket vs. Corned Beef Round.
Whatever corned beef you buy at Costco will come with instructions. You can do low and slow in a slow cooker, cook it in a cast iron Dutch oven on the stove top or inside the oven, or do what we do an make corned beef in the Instant Pot. Our Instant Pot recipe makes corned beef that is sliceable without just falling apart – perfect for a sandwich.
⏲️ Instant Pot Cooking Time – 1 hour 25 minutes at high pressure with a natural release for a brisket around 4 pounds. (see full instructions)
Whatever you do, dont cook the cabbage together with the corned beef. It will be mushy and smell up the whole kitchen – not in a good way. I always cook it separately, sometimes I even combine it with mashed potatoes to make Irish colcannon.
If you are looking for convenience, you can get an already cooked corned beef at Costco. One store I went to had Bill Baileys Fully Cooked Corned Beef Round for $6.99/lb. Again with the beef round!
If you are interested in corning your own beef, then Costco is a great place to go. They have a great price on brisket. You can buy a whole USDA prime brisket for under $6 per pound, which is a great deal. It is a lot of meat, I would cut off what you need for now and freeze the rest unless you are really ambitious with your corned beef making.
If you dont want as much meat, you can get just a flat cut brisket portion for $11.99/lb. Clearly its cheaper by the pound to buy the whole prime brisket.
We dont have a recipe to fully corn the beef, but we do have a method to quickly brine a brisket.
I love shopping at Costco around St. Patricks Day as there are several things I like to get there, especially my sons favorite – the Shamrock Ravioli. Also these are on my must buy list.
Each Saturday we are sending our emails about shopping for meat at Costco. Sign up with your email below.
We have lot of guides on our blog to help you shop for meat.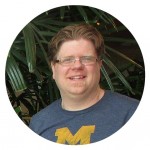 Product Details Costco Business Delivery can only accept orders for this item from retailers holding a Costco Business membership with a valid tobacco resale license on file. Tobacco products cannot be returned to Costco Business Delivery or any Costco warehouse. This is an exception to Costco's return policy. Beef is graded on several factors including maturity, texture and lean color. Most notable difference refers to the amount of marbling (fat) content in the meat. Generally speaking the more marbling, the more tender the beef and the more flavor it has. Choice, grade beef has less marbling than Prime, but is of high quality. Choice roasts and steaks from the loin and rib will be very tender, juicy and flavorful and are suited to dry-heat cooking. Many of the less tender cuts, such as those from the rump, round and blade chuck, can also be cooked with a dry heat.
USDA Choice
Mohawk Corned Beef
Random Weight (R/W): 3.6 lb avg
Purchase any of the items below and have it conveniently shipped to your home!
Disclaimer: Some links on this page are affiliate links which means that, if you choose to make a purchase, I may earn a small commission at no extra cost to you. As an Amazon Associate I earn from qualifying purchases.
FAQ
How do you cook premium shenson corned beef?
Cooking: Remove contents from package. Cover corned beef with water, bring to boil. Pour contents of spice packet into boiling water if desired. Cover pot and simmer 2-1/2 to 3 hours or until fork tender.
What is brand of corned beef sold at Costco?
Hereford Corned Beef, 12 oz, 6-count | Costco.
Should I rinse packaged corned beef before cooking?
Instead: Whether you bought a ready-to-cook corned beef or you cured your own, rinse the meat several times under cool water to remove any excess salt. Don't worry about rinsing away the flavor, the meat is fully infused with flavor by this point.